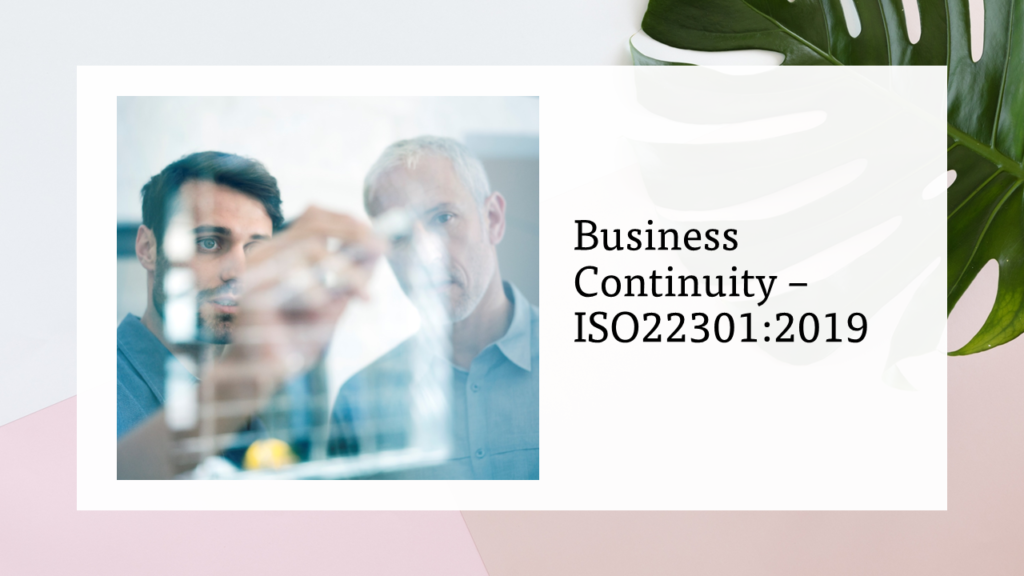 Security and Resilience — Business continuity management systems – ISO22031:2019

ISO 22301 is the international standard for Business Continuity Management (BCM). It is designed to help organizations prevent, prepare for, respond to and recover from unexpected and disruptive incidents.
ISO22031:2019 is applicable to all types and sizes of organizations that:

a)
implement, maintain and improve a BCMS;

b)
seek to ensure conformity with stated business continuity policy;

c)
need to be able to continue to deliver products and services at an acceptable predefined capacity during a disruption;

d)
seek to enhance their resilience through the effective application of the BCMS.
With an ISO 22301 certificate in hand, organizations can show customers that they are a reliable business partner who will be able to restore operations in a timely manner should something happen.
A proper BCMS gives an organization a sense of potential vulnerabilities and outlines steps to reduce downtime should an emergency occur. A BCMS is a single place to organize all potential vulnerabilities across locations, and file plans for each "what if" scenario.